» Adsız Tarafından Yazılmıstır.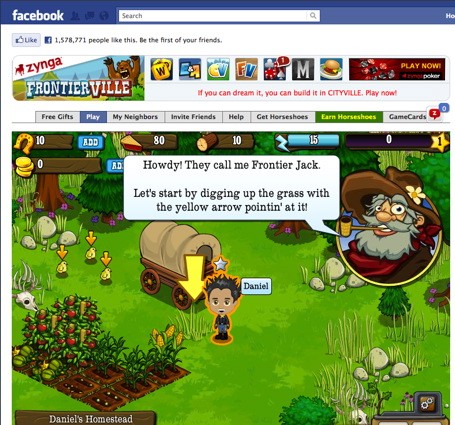 Zynga, which is a continuation of the game ThePioneerTrail FrontierVille game released on Facebook. In this new game is too foreign for those familiar with TheOregonTrail'a will not come. This is a new map by selecting one of three different players in the game will be released on a journey and find themselves in the adventures.
Each of the three creators of the game map, which was developed before the company points out that five times larger than oyunlardakine. An important feature of the game with three friend PioneerTrail be played. Each of the game player at the end of one of FortCourage special skills are required to reach the endpoint is present. Zynga, this game would meet four players with close ties among people and thus creating a foundation hopes that the experience of a game. The game lasted three weeks at the completion of a map of each said.
Facebook (The Pioneer Trail)
Yazar Hakkında: Onur Batur
2012 Yılının Haziran Ayında Onur BATUR Tarafından Kurularak Yayın Hayatına Teknoloji Ve İnternet Haberleri Kategorileri Öncelikli Olarak Basladı. Kısa Sürede Hızlı Ve Doğrusal Bir Yükselis Sağlayan Teknoloji Ve İnternet Haberleri Kategorileri Dısında 7 Farklı Kategoride İcerikler Üretmektedir.